Signs of Water Damage in the Basement | SERVPRO® of Roslindale/Hyde Park
6/15/2021 (Permalink)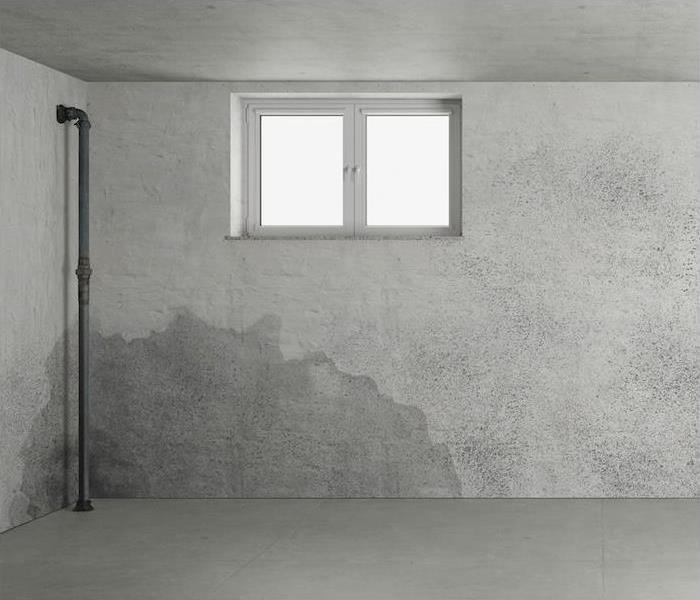 SERVPRO of Roslindale/Hyde Park is a full restoration company. Our restoration experts are on call 24/7 and ready to help.
Many homeowners find their basement to be a great resource. It's very utilitarian, serving as everything from a storm shelter to a bonus bedroom to some much-needed storage space.
Basements, however, have an inherent issue: They're dug into the ground, which means they're susceptible to water damage from the ground around them over time.
While this is not an absolute certainty, you'll definitely want to be aware of the risks of water damage from the underground as you go forward in home ownership. Let's examine some of the most likely indicators of water damage and leaks, so you know what you're looking for in the fight against interior moisture.
What to Look for to Determine Possible Water Damage
Unpleasant, musky odors. Water that seeps into the basement from underground may in fact be clean to begin with, but it doesn't take long for it to stagnate, causing that signature musty odor. This happens so frequently, in fact, that many people assume basements simply smell that way all the time. In actuality, though, the pungent smell will only arise when mold and mildew are present in the environment,. While you may not see mold or mildew right away, the smell is a dead giveaway that there may be a problem.
Flaking paint on masonry or walls. Many people assume that waterproof paint is a foolproof solution for basement dryness. Unfortunately, even the most advanced paint will give way over time, beginning to crack, flake and bubble, eventually creating a larger problem than you would have encountered without waterproof paint.
Foundational cracks. Homes do often experience some mild shifting over a period of many years, but a real crack in the foundation is a tipoff that there may be a major leak somewhere that needs immediate attention. Cracks can also show up in the floor, the ceiling or in your walls and are often a sign that there is water damage that could progress into something worse. Hairline cracks are no cause for alarm, but if they become any larger, they should be treated immediately.
If you notice any of these signs in your basement, let us take a look. Our expert water restoration technicians can help you determine what is causing these issues and how to treat it properly. Contact us today to learn more.